Hello all! We've been busy around here the past many months with some exciting partnerships and wanted to share the news with you, too.
Many of our long-time followers will remember our partnership with Jasc/Corel that started 11 years ago. I was blessed to write a book for them in 2003, Scrapbooking the Digital Way, as well as license all our CDs for re-sale in their format. This wonderful relationship has been renewed, and we are excited to have a large collection of our art bundled with Corel PaintShop Pro Photo for special promotions. Stay tuned in their newsletter for future announcements.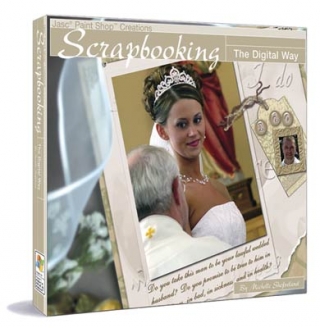 Some may also know that I worked with Creative Memories in 2006-2007 to help develop their digital product/software division, as Creative Memories' headquarters is here in St. Cloud. With their recent re-structure I have been able to again work with the co-creators of StoryBook Creator Software, Panstoria, and am selling our art in their shop in their proprietary format. More of our kits will be added weekly.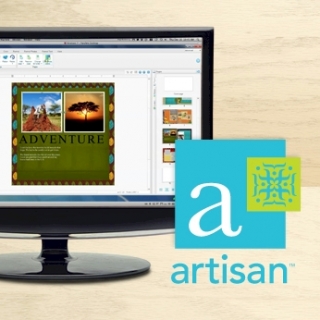 If Photoshop Elements is a bit overwhelming, give Artisan (their version of StoryBook Creator) a try! I am thrilled to again be a part of the software side of digital scrapbooking (using my technical degree) and look forward to seeing all Artisan will be in the upcoming versions.
And, the team has had creative fun mixing patterned papers and geometric shapes. See details and more layouts in our patterns and shapes gallery.
See our current sale in the shop on all purchases, for a limited time.
As always, keep learning and happy creating!
Michelle and team