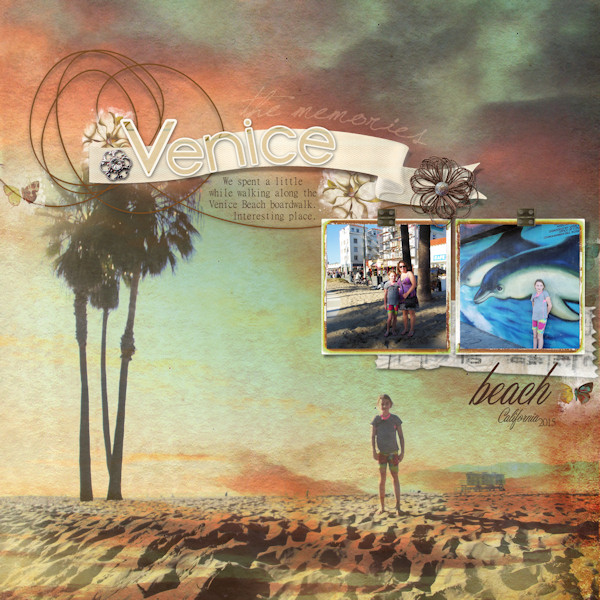 Post by Tonya Regular. Earlier this year, my daughter and I met up with nine other close friends and vacationed in California for eight days.  It was the first time we had taken such a vacation and was a big deal for us, especially as we from Canada and it was the dead of winter! While planning the trip, I was really looking forward to scrapbooking all the pictures once the trip was over. Knowing how important it would be to preserve the memories this way, I tried to pay close attention to the moments I wanted to capture while we were there.
See details and supplies for Tonya's vacation layouts in our gallery here.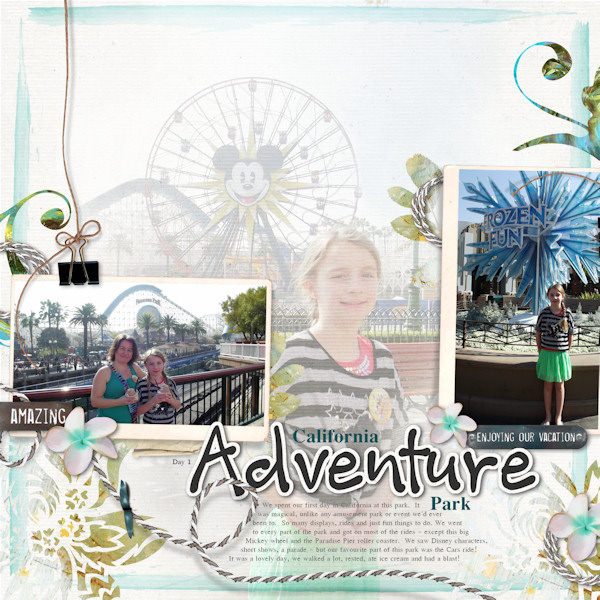 We visited many of the tourist-type places.  California Adventure Land, Disneyland, San Diego Zoo, Hollywood and Beverly Hills. Most of those places involved a lot of color and movement and I knew my camera wasn't always capturing it the way I hoped (I have an older model and not a cool cell phone camera like our teenage companions). Also, my daughter was so excited and rarely wanted to stand still in that perfect pose for a shot. Usually, my pictures almost completely focus on her so this experience was good for me to expand my photo subjects – I captured places, things, buildings and I even got in lots of pictures myself!
Thankfully, one of my favorite scrapbooking styles is to use a big picture and play around with blend modes, photo effects and opacity. When using this style, the quality of the photo is not so important. Experimenting with a neutral (or even slightly patterned) background paper often helps bring out the colors in my pictures.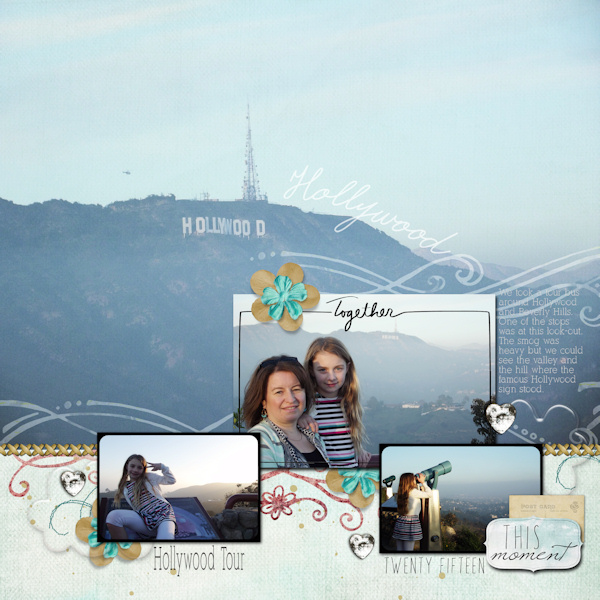 I have two scrapbooking goals for these vacation pictures.  One is to create some pretty, traditional pages using some of the Scrap Templates, Scrap Frames and various Page Paks with corresponding colors and elements to really play up the pictures. I decided not to stick with one page pak as there are so many with great colors and elements that I can pair up with my pictures. I'll have these pages printed in a photo book with a cover that includes a group picture of our travel party.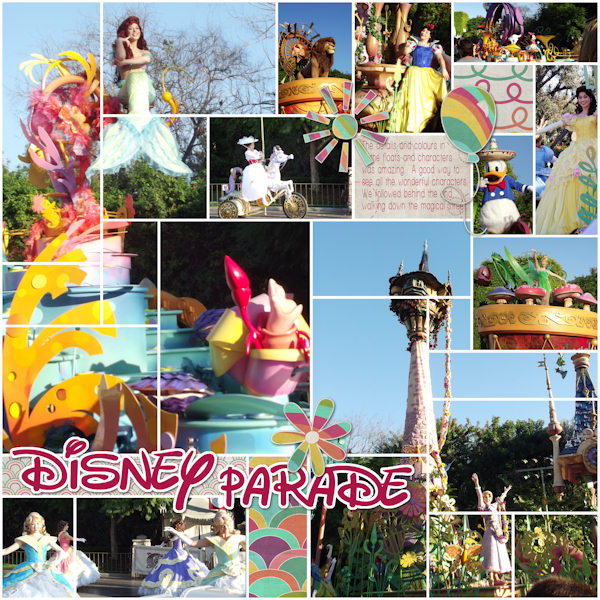 My other goal is to print a second book that showcases even more pictures (I did take more than 2000) in a collage-type format. There are a number Scrap Templates that can accommodate multiple photos and these are so easy and simple to create. Scrap Templates 48 Page Layouts was used to create the "Disney Parade" page and I plan to fill a second book with pages of this style.
Looking through all the pictures and choosing the perfect ones to use on each page is so much fun and I'm enjoying the memory-preserving process almost as much as the actual memory-making trip!
Happy scrapping! Tonya Regular