Happy Friday, everyone! Time for a freebie and team challenge…this time using Gradient Maps. You may recall our tutorial on how to use Gradient Maps to creatively color our Naturals Paper line. Using this method is simple and allows for many hues to be added to our grayscale papers. Our team took to the challenge and had some fun. You can see all the layouts and details in our gallery.
Out on the River by Michelle Shefveland. Layout Details here.
For my page above I used Paper 03 from Naturals 13, added the Yellow, Violet, Yellow, Teal stock gradient and set the layer blend mode to Hard Light at 52% There really is no limit to the possibilites with this technique, as you can make your own custom gradients, too.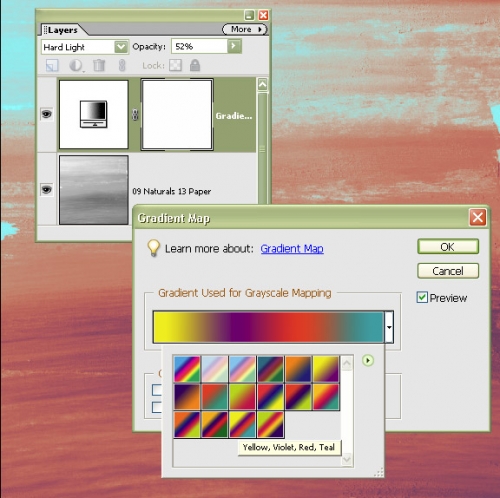 Our free ScrapOver Template below uses one of my Naturals 11 papers colorized with a Yellow, Green, Blue Pastel Stock Gradient Map in Photoshop/Photoshop Elements (Reversed and set to Lighten Blend Mode).To use the free template, simply download, unzip, open in your image editor, and add three photos/journaling about your day. For assistance using our ScrapOver Templates, see our tutorial.
Keep Learning! Michelle
To be notified of new blog tutorials, team inspiration, and freebies, you can sign up for our blog feed at right.