Beth here! When I first laid my eyes on Julie's fabulous, fun, frivolous Garden Surprise Series, I was in rainbow wonderland. Greeting cards immediately came to mind… what a cheery, colorful, warm fuzzy set for virtually any occasion.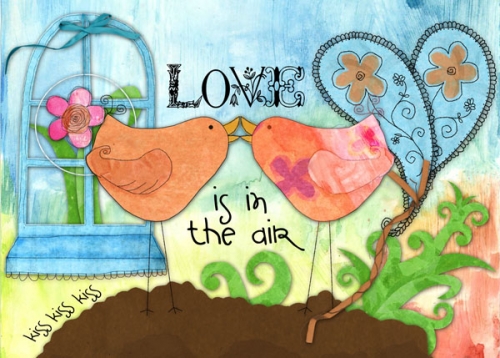 The real surprise came when I began making cards with this kit and realized how versatile the shapes were. Changing the watering can to a coffee cup, the vase to a table base, the frame to chairs. What fun!
Go wild and use this kit as a new venue for your creativity craving. You can't help but feel happy after working with these groovy colors. Create a card for every occasion to have on hand to print at a moment's notice. Your recipient will be wowed!
Click on thumbnails below to open enlarged view in lightbox. See our digital card gallery with more instructions here. Next week I'll be back with more techniques for hybrid card making.