Happy Thursday, everyone! We'll have more than one post today, so this will be a quickie. I haven't mentioned in quite a few years that we  pay our customers if their art using our products gets published in print or digital magazines, as well as printed books.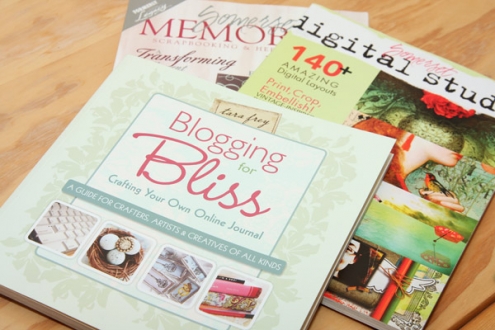 Here are the specifics:
CottageArts.net needs to be credited by name for the products used in the layout that is published. Some magazines don't always give credit.
Circulation of print or digital magazine/book needs to be 1000 or greater
Send low resolution (72 dpi) JPG scan of published work to us using Contact link above right (as well as to ask us any questions)
Send follow-up e-mail letting us know you sent an attachment to ensure we got it. We'll respond to you within 2 business days. If we don't respond, re-send or call us. Our phone number is available in our shop.
Payment is $25 via PayPal within 20 days of receipt of scan of published work/credit, if guidelines above are met. We also may choose to feature you in one of our newsletters, going out to 25,000 readers.
Since 2005 I've been blessed to write for Stampington, currently in their Somerset Memories and Digital Studio issues. Their submission calls for publishing needs can be found on their site here. There are many other available opportunities elsewhere, too!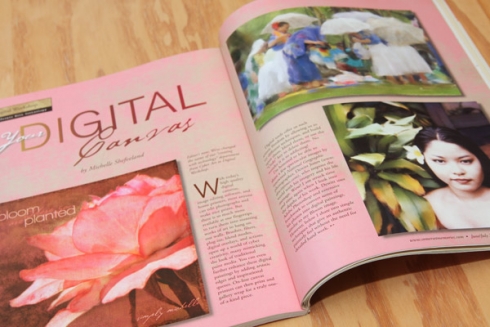 If you've never submitted to a magazine before, give it a try! It always inspires me to stretch my skills and creativity…
Good luck! Michelle