Woohoo…it's Friday and Beth here! For some reason I have been so inspired to scrap lately, even though we are in the midst of the lazy days of summer. So I'm just going with it!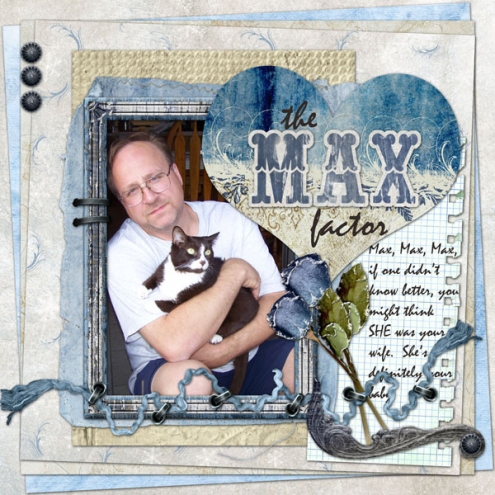 supplies: quiet beauty series
The best, best part of digital scrapping for me (besides not having to clean up paper scraps) is that I can use layers and layers of papers and elements without creating bulk and weight! Make use of your digital kits and all their glorious papers by layering them. There are no limits; use from the same kit or mix and match. Get crazy creative!
To figure out what colors will work together – look around! Restaurant menus, sales brochures, billboards, magazine ads, etc… are all designed to be pleasing to the eye and are great for inspiration. Home décor magazines are fabulous, too!
An awesome website for color scheme inspiration is Adobe's Kuler. Check it out. And, I suppose our digital kits make for some great color scheme ideas as well. 🙂
Here are some tips for mixing paper patterns:
Mix different size patterns together
Such as one large pattern with a few smaller patterns, as shown below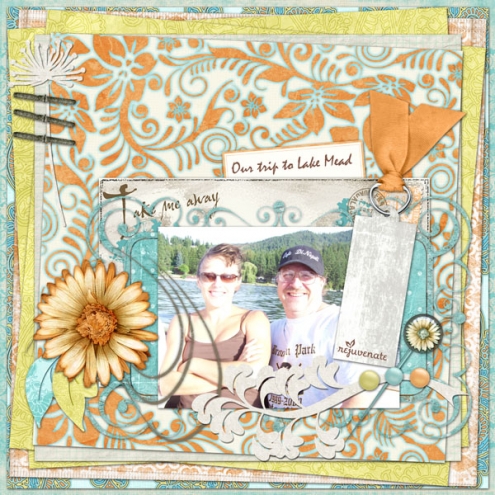 supplies: spa refresher series
Use consistent patterns with different colors
Such as all stripes, all circles, etc.
-Use patterns with similarities other than color
Such as geometric shapes with one being stripes, one being squares and one being circles
Or all plant themes with a small floral print, a large floral print and a leafy print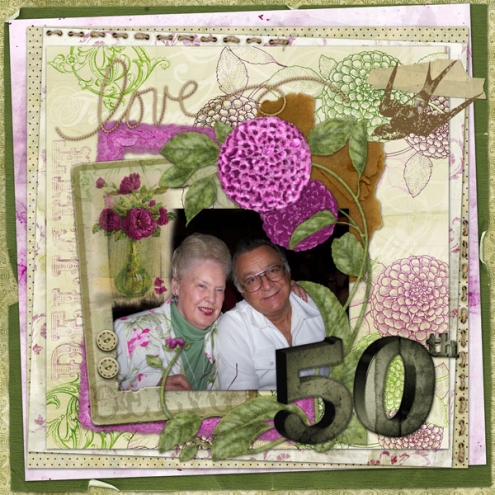 supplies: garden dahlia pak
-Use a solid piece of paper to pull together several patterns using the same color, as the blue layout above
-Use patterns with subtle similarities
Such as distressed solids, naturals, wood grain, etc.
Keep learning and keep creating!