Happiest of Fridays, everyone…and Happy Labor Day Weekend to all of our US readers!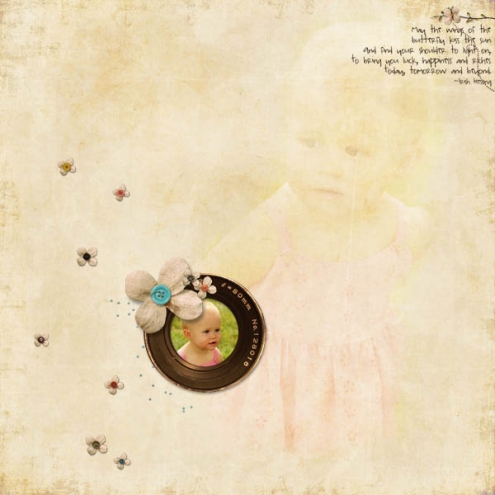 supplies: Everyday Papers 3, Focal Point Frames, Everyday Elements 1 (buttons), Winged Hope Pak (flowers, butterfly, quote)
School always starts the Tuesday after Labor Day in Minnesota, so lots of activity going on this weekend getting ready. Alyssa is a CA (community/dorm advisor) this year at the U of M, having training for the past two weeks. It's been an amazing experience for her thus far, equipping her with valuable life skills (plus she's getting paid!).
This week's team challenge was to share our favorite elements we seem to reach for over and over.  As seen above, Rachel's lovin' the glitter lately and I seem to use a Photo Art Blend on most layouts.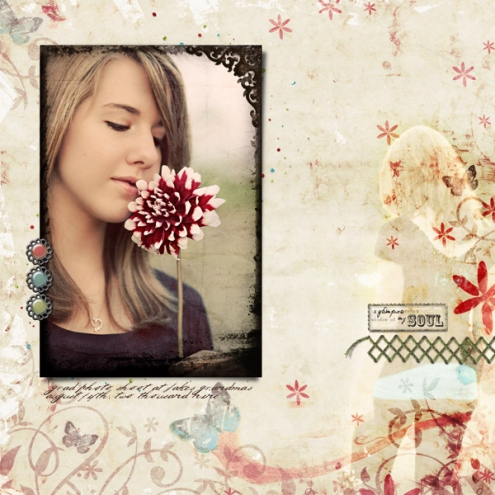 supplies: As Time Goes by Pak, Nature's Sketchbook Photo Art Blends 2, font: Jefferson
And…since we're focusing on elements, let's have a sale on them!
All Element Paks 25% off through Monday, September 7th (sale prices begin in effect around 6:00 pm CT Friday).
Below are the team's creations…see layout details and the team's favorite elements in our challenge gallery here. You can see enlarged versions in a lightbox viewer below by clicking on any thumbnail.
Have a spectacular weekend! Michelle