Happy Tuesday! Beth here with some things that crossed my mind the past few days, and may just be food for thought for you, too.
An awesome garage sale find of my favorite perfume inspired this layout.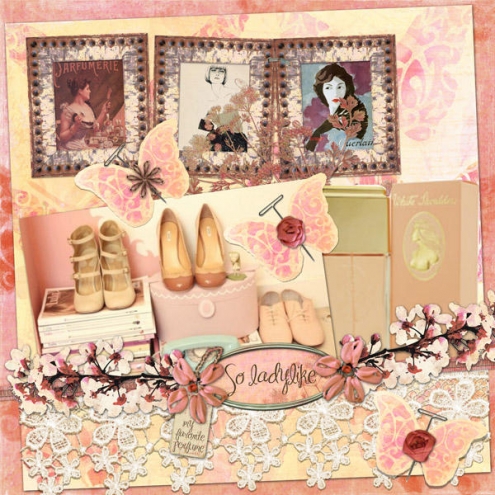 supplies: Butterfly Wings 4 Pak, Nature's Sketchbook Elements 3

And, running out of coffee creamer this weekend spurred a favorite drink creation that I wanted to jot down!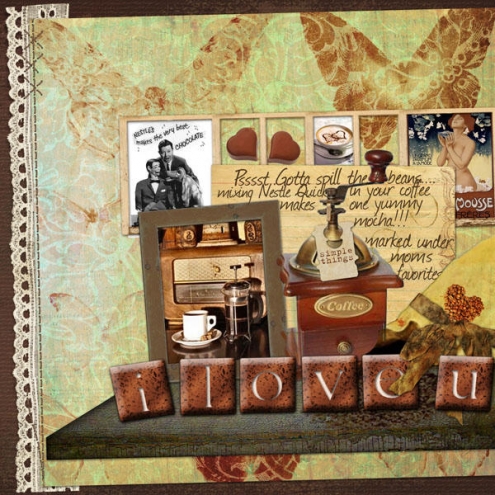 supplies:
Butterfly Wings 4 Pak,Stitchies 5, Nature's Sketchbook Elements 2, Seriously Cool School Elements

Make a list of your favorite, most simplistic things…
your first dance wedding song
your favorite perfume
most comfy shoes you ever bought
your favorite color
Will anyone know or remember these things about you if you don't document them? Even though I'm divorced, our first dance song will always be my ultimate favorite and my children deserve to know this!! Some day when I'm old and gray and can't scrap or remember, they can remind me what I loved in life and keep these little secrets about me in their hearts when I'm gone.
The sooner the better…get scrapping these little pieces of you so your family will always know who you are.
—————————–
Sale Reminder…October's Blog Coupon for an additional 13% off all purchases is:
Enter coupon code during checkout in Promo Code field. Coupon Codes expire October 31, 2009. Coupon codes not valid on purchase of Gift Certificates.
—————————–