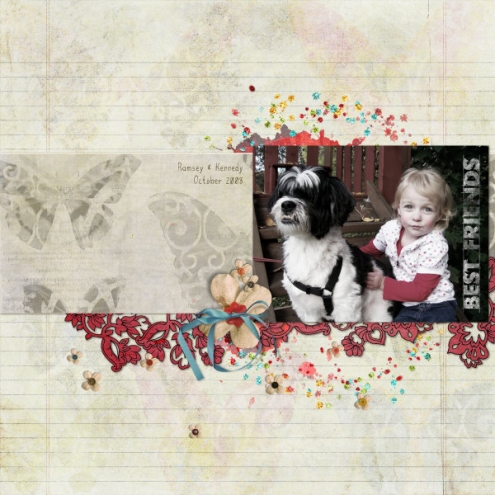 best friends by tonya regular. supplies here
There's something about those four-legged pals that just pull at our heart strings. Have you noticed lately that a majority of media advertisements include them to do just that?! And we play right along and go "awwwww" when they do!
This week the team shared some of the special furry friends in their lives. Some were living and breathing, some were the stuffed variety, some were the wild variety. Enjoy the inspiration below! Layouts details available here in our gallery.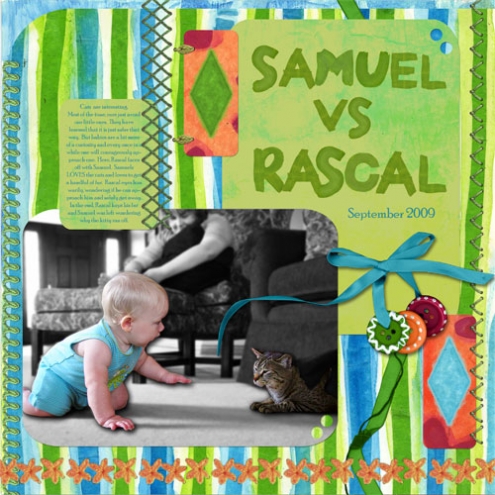 samuel vs rascal by trish richhart. supplies here
Tech tip: notice how Trish called attention to the subjects in her photo by selecting them and putting them on a new layer. An added shadow makes them really pop. She then desaturated the original image for added impact. Cool!