Much the same as we use layout sketches, simplify your holiday card making by using the very same concept. Take one simple idea and reuse it many times over with all your holiday stash!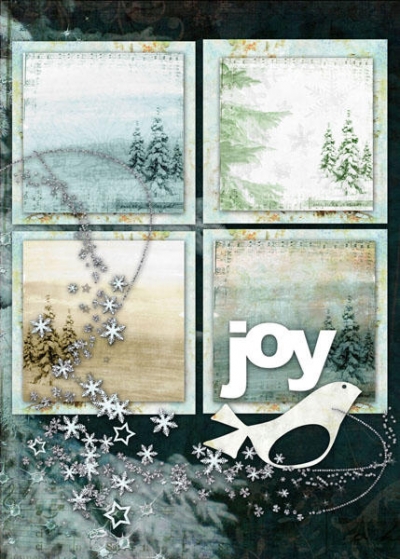 card by beth ervin. supplies: O Christmas Tree Pak, O Christmas Tree Add-On 2

A simple design is all you need. For these samples, I let the beauty of the papers do the talking and used them as the main eye candy by resizing each 12×12 paper into a small square and adding a few simple elements for decor.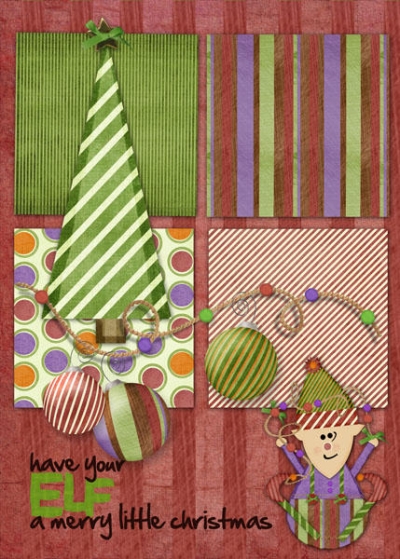 card by beth ervin. supplies:Elf Town Pak, Everyday Elements 1 (star button)
These card measure 5×7, but size them to whatever you wish and just adjust your squares to fit your base.
Crop a 12×12 piece of digital paper to 5×7 (or size of your choice)
Resize four coordinating papers to 2×2 and place them on your vertical card
Choose a verse to fit in a square or at the bottom of the card
Add just a few simple elements for decorating
Print and adhere to a folded piece of cardstock
I created the first "idea" card and then created several others using different digital kits within an hour and each one looks so very different despite the same main theme concept.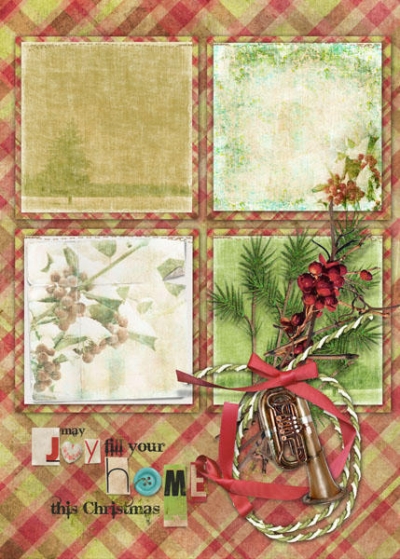 card by beth ervin. supplies: Merry Berry Pak, Musical Memories Pak (horn)
Happy creating! Beth