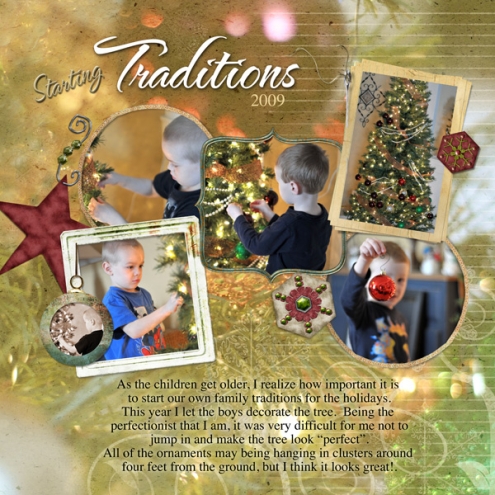 Melinda Ver Meer. Supplies: Let There Be Peace, Scrap.Templates 10
Whether young or old, big or small…families have traditions that help define their family unit. Especially during the holidays, these traditions mean so very much.
For at least the past 10 years, our family has been making the same Christmas Eve brunch. It may not be elaborate or even take a ton of time to prepare, but it is special to each of us. There are others, too; many inspired by those Kris or I had growing up. Traditions enable us to connect to our past and, hopefully, allow a piece of us to continue on after we are gone.
For our latest challenge, the team shared a bit of tradition revolving around their Christmas tree or other visual piece of their holiday celebrations.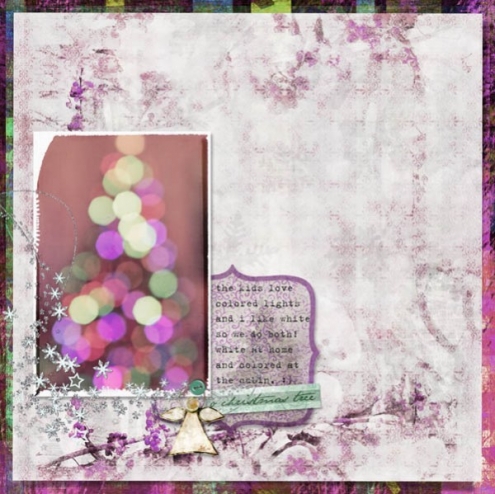 Michelle Shefveland. Supplies: O Christmas Tree Pak, AddOn2, Nature's Sketchbook Photo Art Blends 1
See more creations by our team below. Layout details can be found in our challenge gallery here.
Michelle