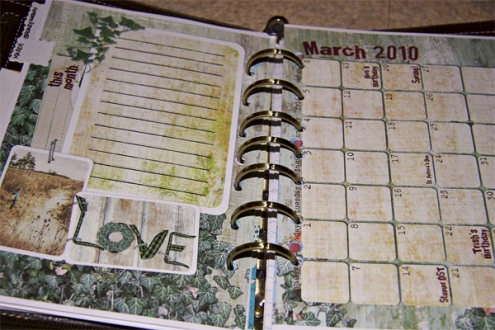 Trish here today for a fun and useful hybrid project…creating planner pages for a daily planner. As a home-school teacher/mom I find I need a custom calendar made just for me to keep everything straight. Using our layered, 8×8 perpetual calendar templates I was able to create an entire year, customizing each month with a seasonal digital kit.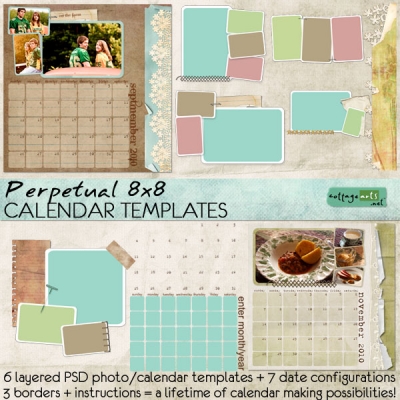 To create each two-page planner spread, I started with an 8.5″ x 11″ layout, designing each side at 8.5″ x 5.5″, and leaving room in the center for the binding. Each spread was printed on either copy paper or cardstock and cut in half.  My Franklin Covey half-size planner has 6 rings, so I punched six holes at the appropriate space on each page.
Using white cardstock rather than photo paper allows me to write and print on both sides.  And I use plain copy paper for some of the daily docket pages because they don't need to hold up for more than a day and it saves space/thickness in the planner.
You can see the layout details in my gallery here.
Happy creating! Trish