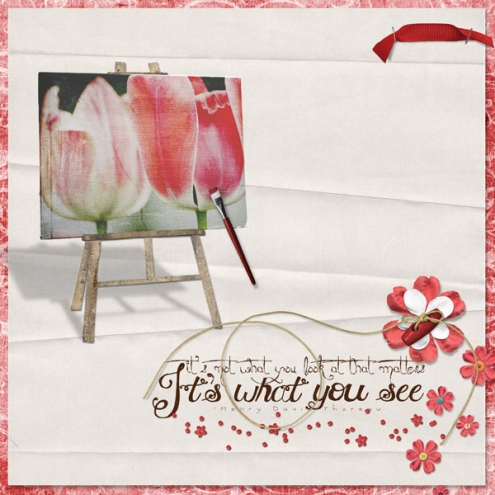 michelle shefveland
So excited to share our new kit, Paint It Red, and freebie add-on with you today (below)! Layout above and below use elements and papers from the kit. The kit is a great complement to our Grunge Paints 1 & 2 Brush Sets for playing with paints and brush strokes on the easel/canvas. Use the canvas as a clipping mask like I did above with painterly images. 🙂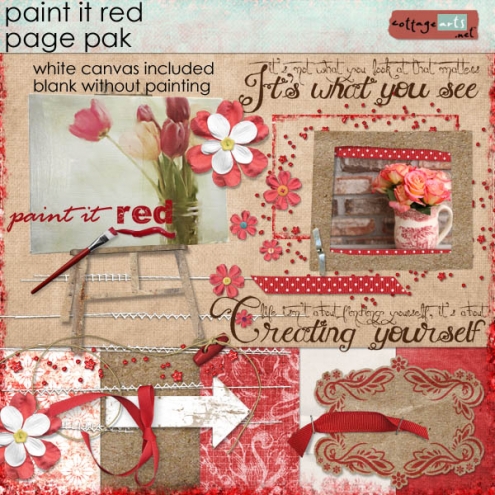 It's our last day of the birthday celebration, and I wanted to thank you all for the kind words and feedback. Because of spam, we normally have our blog comments turned off, but turned them back on for this week. It was so nice to hear from you! And, as always, our contact e-mail is at right to reach us with any questions or needs. 🙂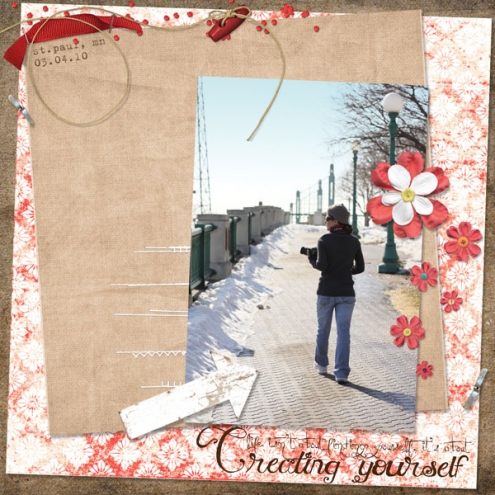 michelle shefveland
The freebie is an add-on and includes a realistic perspective shadow for the easel in Paint It Red (shown in first layout), paint splotches, word art, painted frame, and some fun peeps!
To make your own realistic drop shadows, see my tutorial here or our Creative Shadows Action for Photoshop (just $1).
Oh, and yesterday's freebie is still available until midnight CT, as I made a boo boo in the original zip file…grab it here.
Our birthday sale of 37% off ALL DOWNLOADS ends at midnight CT. See today's newsletter for additional coupon code and prize drawing info.
Enjoy! Michelle
Paint It Red Add-On Freebie Download by Michelle Shefveland (expired noon CT Wednesday). 6 MB zip file.