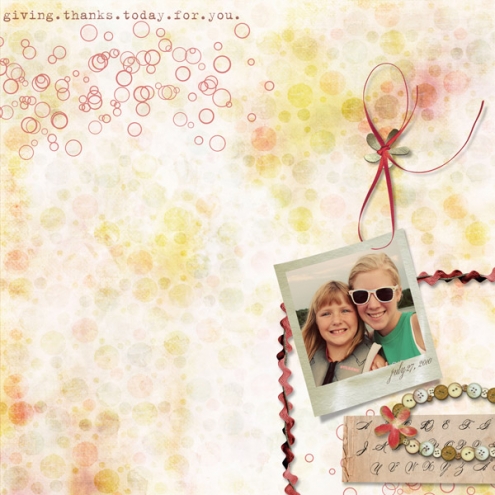 michelle shefveland.
buttons & blooms pak
, bubble brush freebie
Hi everyone! As promised, below is the Bubble Brush Freebie used in the last post and layout above. It's also our 100th post on the blog, so great timing for a freebie.
I created a few different styles of scattering bubble brushes and one bubble cluster non-scattering. All you need to do is download, unzip and load in Adobe Photoshop CS or above, or Adobe PSE 5 or above. Here is a tutorial on using brushes.
Enjoy! Michelle