michelle shefveland. Art Journal Couture Papers, freebie below
Hello all! Lots to share today as it's the last post during our birthday celebration! Our focus is on blending photos and elements in our digital artwork so we have a beautiful freebie for you today with 2 Click.Masks, painted word art, and a shell heart accent made with our shell collection (at end of post). Let's get to the fun!
Click.Masks are a favorite go-to collage tool. I was able to make these layouts in little time because the mask does all the work for you with the paint strokes and edge effects, making for realistic blending.
Today we're sharing the layers and blend modes used in the four digital pieces featured so you can see how the different elements are stacked and blended (click each image to enlarge). Leave a comment or contact us at top right if you have any questions.
For a more detailed tutorial on using Click.Masks see our blog post here.
In Soulmate at top here are the layers and blend modes…
michelle shefveland. Art Journal Blank Canvas Papers, freebie below
Below are the blended layers and the blend modes used…
michelle shefveland. Art Journal Couture Papers, Beloved Pak (winged butterfly), By the Sea (mat),  freebie click.mask below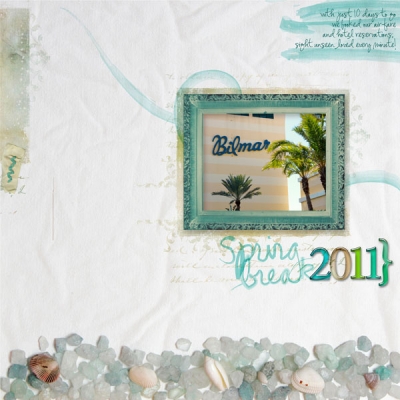 michelle shefveland. By the Sea Add-On Pak

If you're just coming to the blog today, we're celebrating our 8th Birthday with 33% off DOWNLOADS ending Monday, 4/18 (even new products)! (excludes Photo Art Blends which are 20% off). Additional coupon code in this past Friday's newsletter. Sale ends Midnight CT, Monday, April 18, 2011.

By the Sea Add-On 2 Free Download by Michelle Shefveland (expired Noon CT, Tuesday, April 19th, ). Download size is 10 MB (4 PNG format files).


See all of our Click.Masks and By the Sea products in our shop here.

Happy creating! Michelle and team