Congratulations to Jean R. from Virginia and Carla K. from Washington for being selected in our random drawing (using Random.org for the number generation) for $50 Gift Certificates to our shop during our 8th birthday celebration. We've heard back from both of them so there won't be a need for another drawing!
Our team played with the new Blank Canvas Papers and today we share some ideas for how to use them. See layout details here in our gallery.
FYI…for those who missed them and asked, we've added the four birthday freebies to the store which will be ready by 9:00 pm CT tonight. They are all on sale through Saturday, April 23, 2011. This layout uses one of them: Crazy for Circles Scrap.Template.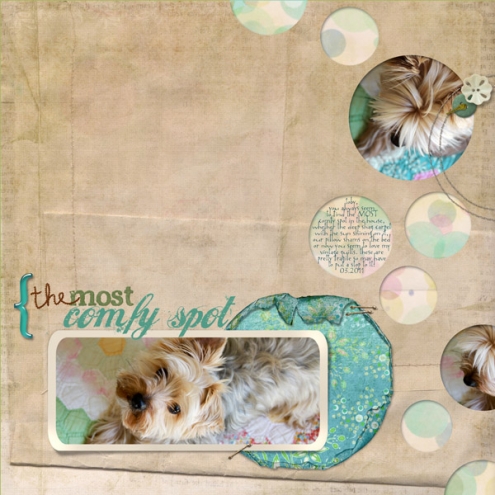 michelle shefveland
Thanks again for all of the support.
Have a great day! Michelle and team
I really like how Karen used a click.mask to blend the photo into the canvas.