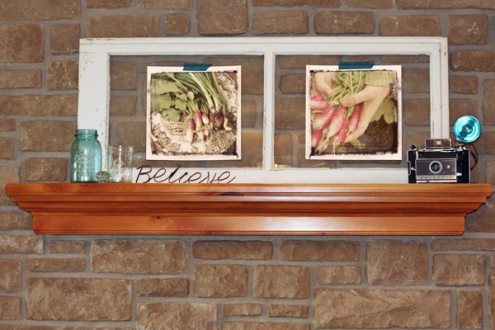 We're having so much fun sharing creative ideas for decorating your home with digital art! Here's another DIY project we just completed for Alyssa's new apartment celebrating her passion for sustainable food and nutrition: window pane wall art.
We found the old window at a nearby garage sale for $2! You may have an old window sitting unused in your garage, or check out your neighborhood estate sales for similar bargains.
Today I washed the window, cleaned the glass, then simply taped two coordinating 12×12 Photo Art Blend pieces I made for Alyssa. She can print new artwork as she wishes.
As windows are normally quite substantial, hang over a mantle, sofa or bed. Ours still has brackets/hinge attachments to which we can string wire for mounting on a wall.
Total cost of this project: $6.49
Here are close-ups of the art pieces.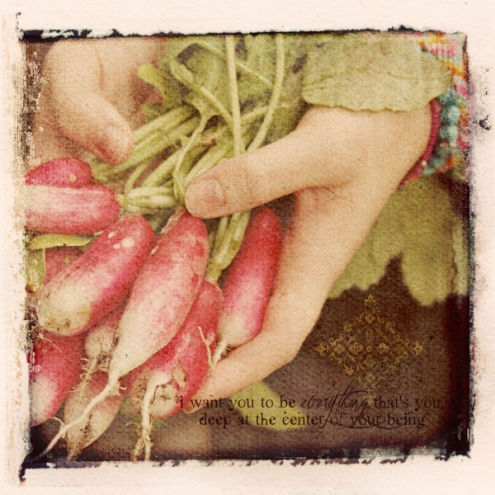 photo art blends 3, simply faith scrap.words 5
On both, I used the same photo blend from set 3 (#08) and the complementary clipping mask included for this blend to preserve the wonderful photo transfer edge.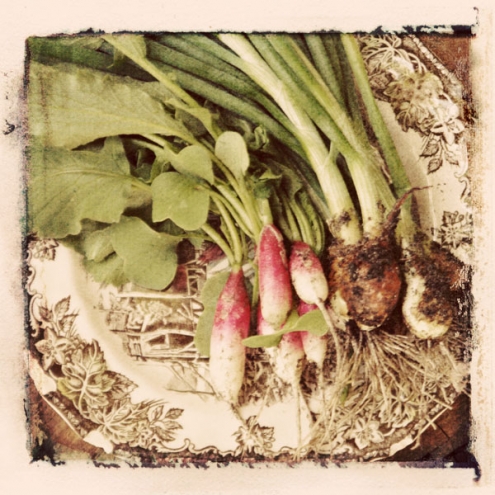 Instructions and sample recipes included with each set of our Photo Art Blends.
Happy printing! Michelle