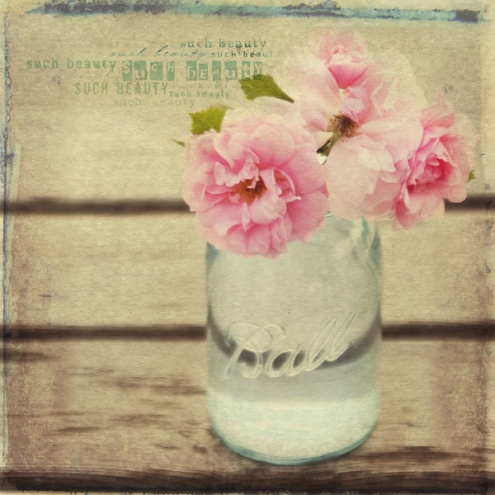 michelle shefveland. Nature's Sketchbook Photo Art Blends 3, Say it Again 3 Scrap.Words
This summer at the lake we're enjoying our easy care perennials, golden raspberries, and one-year-old climbing rose bush. I snipped a few blossoms and snapped a few shots at sunset on the dock, taking advantage of the water's natural soft box lighting. 🙂
The above photo art blend was created using #30 from set 3 on Multiply blend mode at 60% opacity.
Here's the original shot.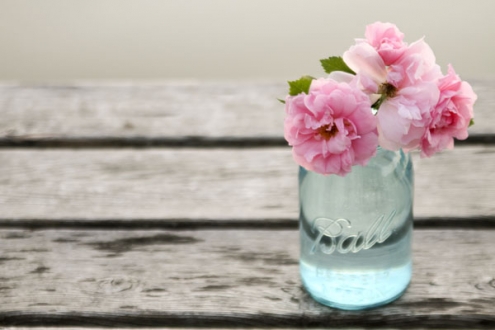 Photo specs: Canon 7D, Tamron 28-75/2.8 lens, ISO 200, f/2.8, 63mm focal length, 1/160 second shutter speed, +.33 exposure compensation
Note…when shooting towards a sunset I nearly always bump the exposure compensation up to +.33 or +.67 or have a reflector bouncing some of the sunset's light towards the subject.
A different image from this same shoot was showcased in our July 1st What's New Newsletter, after I had made into a 12×18 photo art blend. Both sizes (12×12 and 12×18) are great for displaying as art on your walls.
Here is the 12×12 taped to our old window pane mantle display (I haven't yet given it to Alyssa for her apartment so why not play with it more!). Note: in each issue of our newsletter we have links at the bottom to our past newsletters.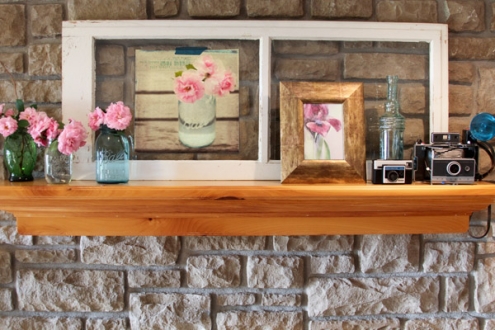 FYI…Each Photo Art Blend set has samples and recipes unique to that set.
Happy creating! Michelle