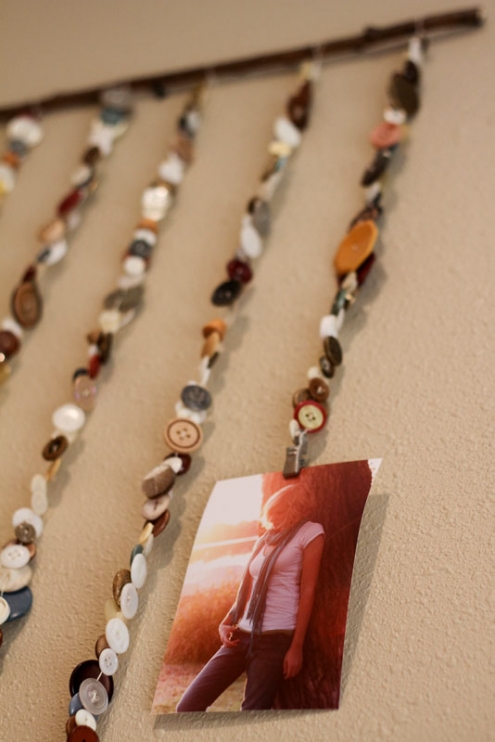 Time for some more photo/art display ideas! So quick, easy, and affordable.
We're in the midst of decorating Rachel's first apartment with re-purposed, re-painted vintage finds and are making all of her wall art. We can't wait to share her bedroom in a few weeks when it's all complete!
Today we're all about buttons…over the years I've grown a huge collection either from estate sales or from both of my grandmas.
Here's a wall art piece we made using a twig, string, and oodles of vintage buttons. Using our fave Ikea clips, we've hung photos at alternating lengths of strung buttons.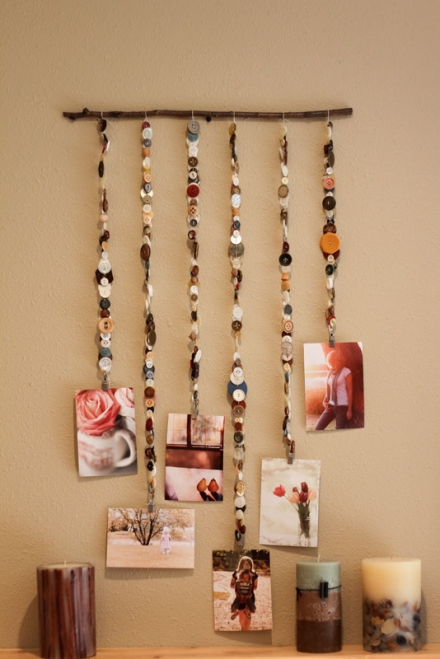 Another timeless idea…curl a photo inside a bottle or canning jar and fill with buttons (or not). The glass adds such sparkle.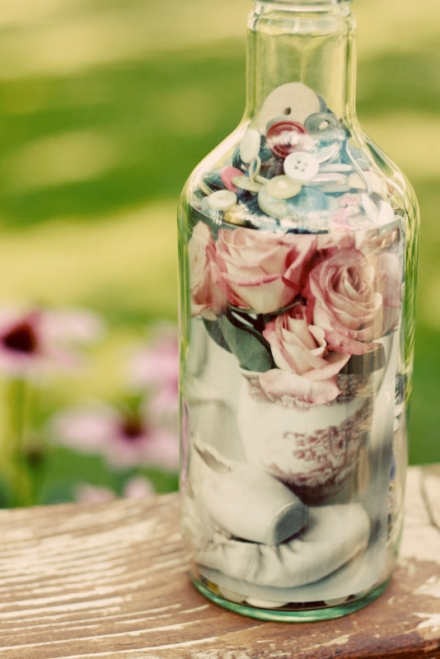 Happy printing! Michelle