Time for some creative team inspiration! This week we focused on soft and ethereal for our theme. Lots of blending with Click.Masks using desaturated dreamy images.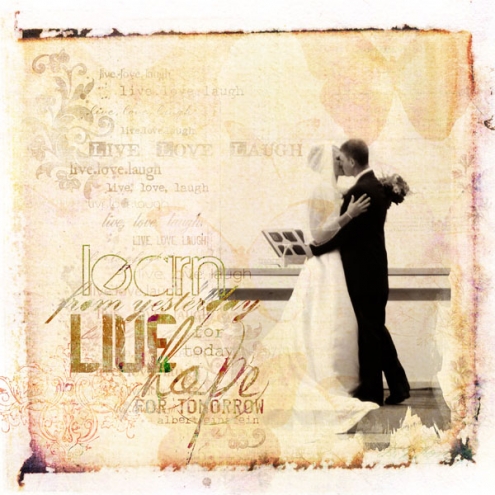 michelle shefveland
For my layout, I set the blend mode of the Photo Art Blend 3 paper to Hard Light to soften the Butterfly Wings 2 paper, changed the click.mask color to white on Multiply blend mode to blend the black and white wedding image into the background. Here are how the layers are stacked in the Layer Palette.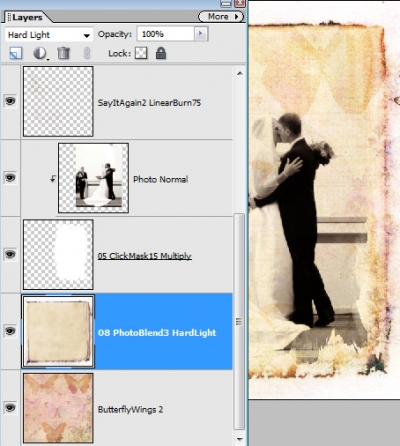 See more blog tutorials on evoking softness with blending here and here.
Rachel created this Pinterest board of her soft and dreamy loves. Enjoy the eye candy!
See layout details in our team gallery here.
Happy creating! Michelle