Fall, harvest time, chilly nights, pumpkins, brisk walks, changing colors, nesting, apple crisp, Autumn, bonfires, picking apples, raking leaves…these are all images and words that come to mind when I think of this time of year in the northern hemisphere. Such a glorious time for photography as the sun is quite low most of the day, so those soft dreamy photos are more easily captured.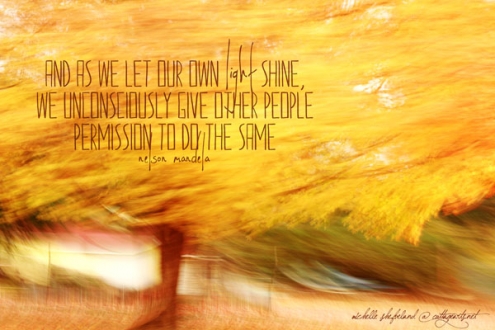 simply inspiration scrap.words
Here's a recent favorite abstract blur shot out the window while driving through our neighborhood. Just a touch of adjustments made to levels and saturation. See more abstract blur ideas here.
Our eight new fall releases have been used artfully by the team over the past few weeks and we have oodles to share with you! So much so that we're needing to split it up in a few posts. 🙂
Due to the number of images below we're displaying smaller previews…just click on any image to see them larger with artist name. See layout details in our team galleries, Autumn Fields and Giving Thanks.
Come back for our next few posts to see how we're inspired by Pinterest this fall.
Note: watch for our What's New Newsletter in your e-mail box Friday morning with this weekend's sale, subscriber coupon code, new releases, new tips, and more. Free sign-up here.
Happy creating! Michelle