pieces of me 6 papers, pieces of me elements
Hi all! Let's get to know another Creative Team member, Karen Wilhelm. We love her knack for capturing the everyday with photos and stories, in beautiful tributes to her family of today and yesterday.
supplies
Here's a bit about Karen…
Tell us a bit about your family…

A bitty town in eastern Arizona called Springerville is where I share my home with my husband, John. We have 2 grown sons and 9 grandchildren.
What are your favorite hobbies…
Photography, scrapbooking, reading, camping and picnicking in our forest are a few of my loves.
What do you like most about digital scrapbooking?
I love the ease of cleanup!  I just shut down my computer and there's no mess left laying around!

backyard beauty pak
What type of camera do you use?
My current digital camera is a Sony DSC H5.  My dream camera is a digital SLR, but until then, my trusty little Sony goes everywhere with me.

Do you work outside of the home?

Retired now, my favorite job I've had was working for 2 podiatrists. They were a joy to work with and I learned so much from them!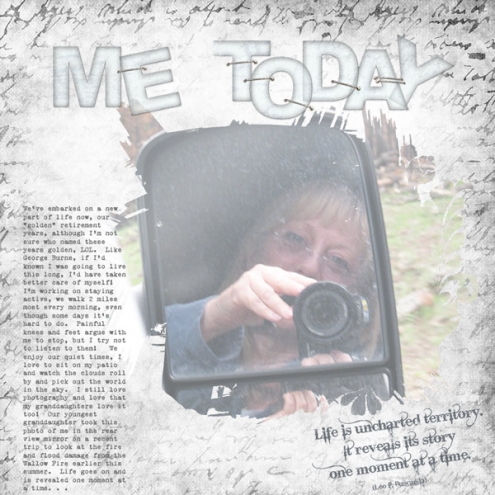 What is your favorite type of digital scrapbooking product?
Papers seem to be my favorite, as I love the wide variety available! They truly set the tone for each of my pages.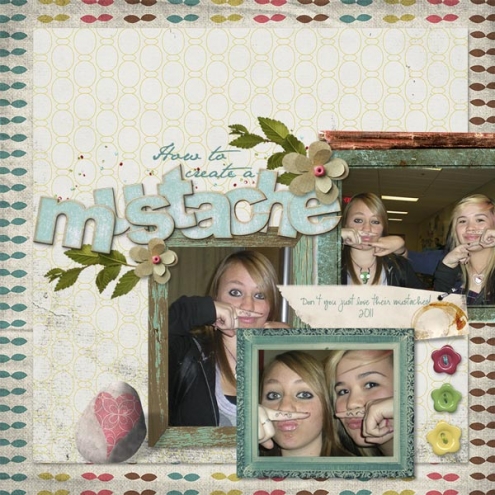 What digital technique would you like to explore more in the coming year?
I would like to advance my skills of adding textures and masks to my photos. So many possibilities with layer blend modes!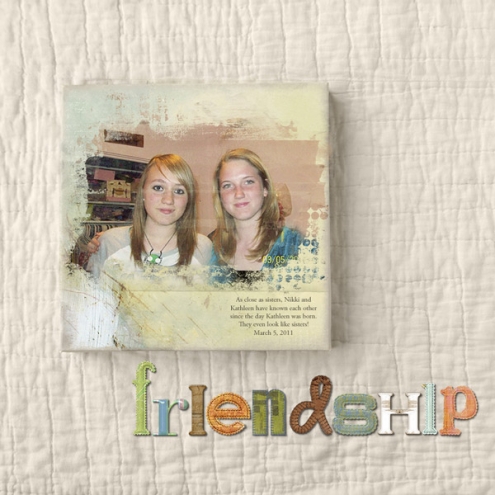 ————————————————–

Thanks, Karen, for sharing your love of family, life, and scrapbooking with us over the past four years!
Michelle