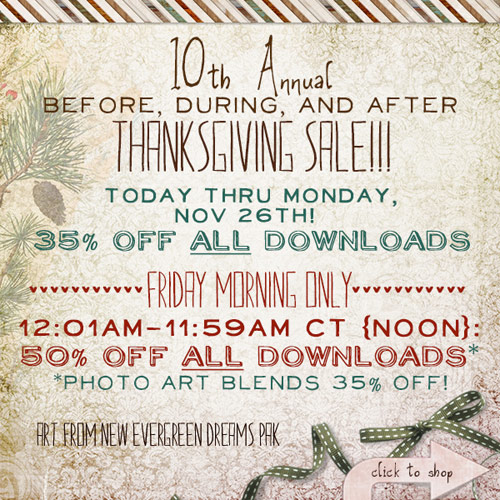 Yes, it's that time of year again! We are so very thankful for our blessings, and are about to begin receiving guests for our Thanksgiving weekend here in the United States. Alyssa is boarding the red-eye flight from Phoenix and touching ground in Minnesota at 5:00 am tomorrow.
Our 10th Annual Before, During, & After Thankgiving Sales Event has begun, with our newsletter just being sent out to our subscribers. Free sign-up here, in order to receive our next one on Friday with more details.
Thanks so very much from all of us.
Blessings,
Michelle Shefveland and Team