michelle shefveland. quiet in my heart pak,  in my garden danglies, spring watercolors freebie

Hello dear friends…on February 1, 2013 my beloved mom, Judy Terhaar, lost her six-year battle with breast cancer at 67 years young. We miss her so, but are grateful she is now at peace. Her journey has been a huge part of my life, and I am so thankful to have been able to be with her every step of the way. My life is forever changed.
Here are the layers that make up the piece. To blend the softened edge wedding photo (using the Eraser Tool with a large soft-edged brush), I set it to Overlay blend mode right above the layered paper from our new Quiet in My Heart Pak. Click to enlarge.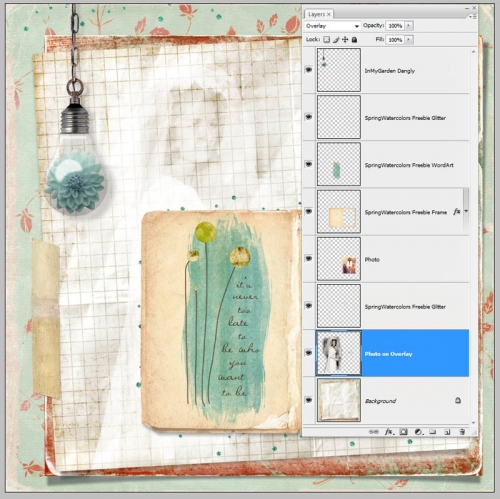 This layout was made with a new freebie kit from Sunday's newsletter (02/17/13). If you're not a subscriber, you can sign-up here to have access to it from our next newsletter.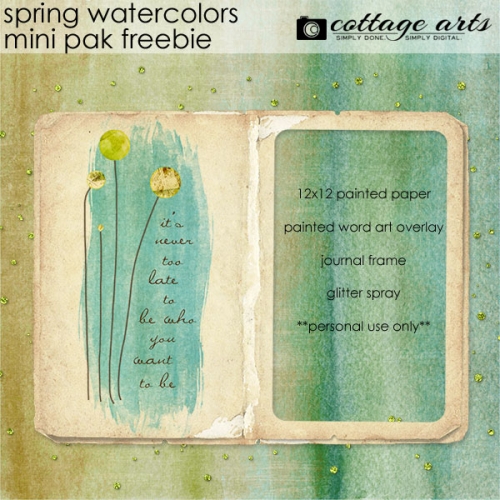 Bless you.
Michelle