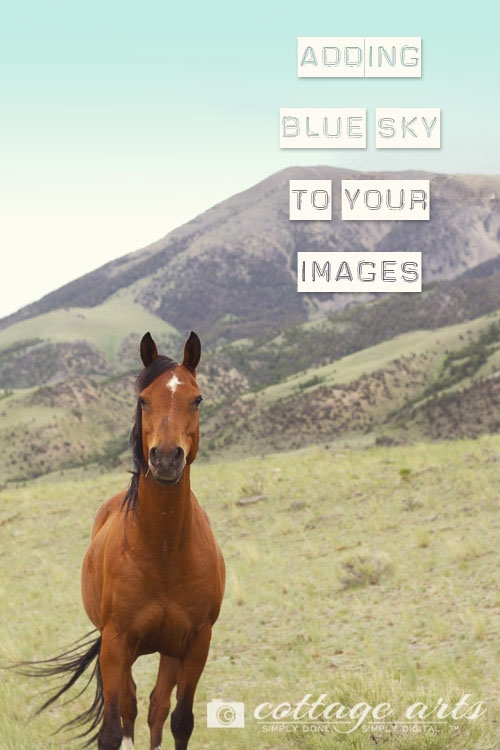 Happy summer all! We are just back from our fabulous photography road trip to Montana and are so excited to share the photos with you over the next few weeks, along with tips and tricks to make the most of your vacation images. Between Philip, Kris, and I we captured 4000 images with our Canon 7D, Canon S95 point and shoot, iPhone 5, iPad 4, Android HTC Sensation, Lumix DMC-FZ8 point and shoot, and Sony Cybershot DSC-F707 (with infrared filters). Wow, did we shoot!
Today, I want to share a trick I use on so many of my edits, especially when shooting on a drab cloudy day. Just adding this pop of blue adds a 'happy' feel to your shots. Quickly done in any image editor that has the gradient tool, we'll be showing steps using Photoshop Elements. The key is to keep it subtle. Enjoy!
Open your image in Photoshop Elements.

Add a new layer (Layer>New>Layer).

Select your sky color for the foreground color chip. Lately I've been liking a retro soft aqua, but this is totally your preference. One idea is to find a sky color you like and sample that color using the color picker tool. My color for this image is b2e72f.

Select the gradient tool on the Tool Bar.
In the top Tool Options bar, choose the type of gradient from the drop down. This technique uses the Foreground to Transparent (second from left on top row).

Now for the only tricky part (once you get the hang of it, it will come naturally). With your mouse or pen tool, click down at top top center of the image, drag straight downward just to a bit below where the sky should end and release mouse or pen. If it doesn't look right simply undo (and try again). If it's too intense we can fix that in the next step.

Change blend mode of this sky layer to darken to help it blend into anything not sky (like the mountains in my case).

Adjust opacity for realism (mine looked best at about 77%).

Practice and experiment with different sky colors. Magenta tones are awesome for sunsets. Here's the final again…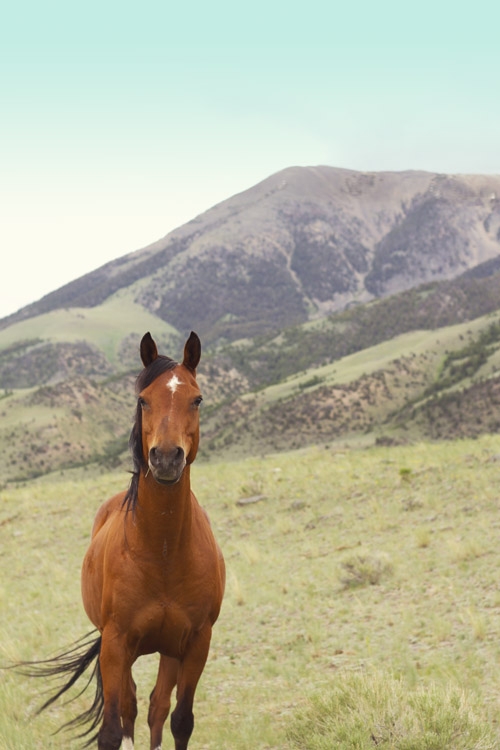 And…watch for our next post celebrating the iPhone 5's super slick panorama feature (click to view large)!

Happy shooting! Michelle and team