Hi everyone! Excited to pop in today about a fun project in which I was able to share my love of photography and some helpful photo art blend techniques…in the brand new book by Tara Frey and Lark Books, Blogging for Bliss. I received a copy yesterday and can't wait to read it cover to cover. Inspirational, as well as a helpful tool for all those dreaming of taking the plunge of creating your own blissful retreat on the web, the book is a beautiful resource.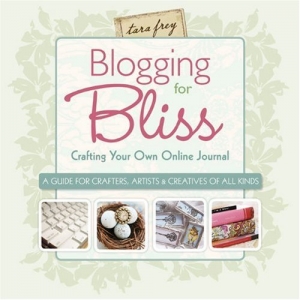 ArtsyMama (also from this beautiful land of 10,000 lakes) is hosting a blog party in celebration of the book release and all things pretty in blogland. Be sure to check out her sidebar to see all those participating in the blog tour.  Take some time to enjoy the inspirational women and what they are creating on their blogs.
Why do we blog for bliss? Since this is a team blog, it's a bit different than a personal blog. But we wanted to have a place to share more digital scrapbooking and photography techniques and inspiration with all of you in a more personal (and searchable) format. It's been awesome hearing from you and your love of memory keeping.  And, there is also the occasional freebie we can share with all of you, too!
To help celebrate, we're offering the following coupon code for 20% off all purchases of $5 or more in our shop, through next Wednesday, August 12th:
Enter coupon code during checkout in Promo Code field. Coupon Codes expire August 12, 2009. Coupon codes not valid on purchase of Gift Certificates.
You may also enjoy another recent tutorial of mine on embellishing photos for your blogs, Facebook, or other photo sharing communities.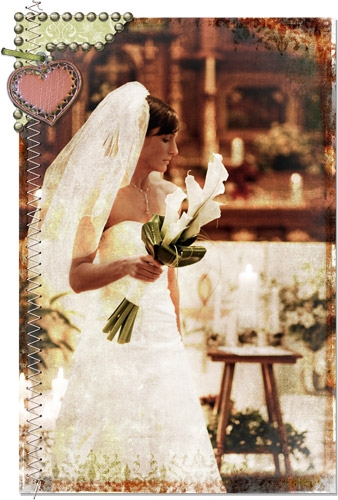 More photography tools are available in our shop here, such as our Nature's Sketchbook Photo Art Blends.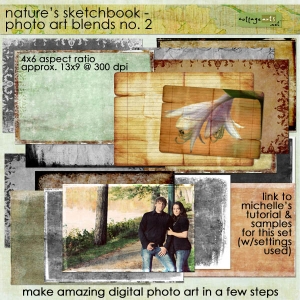 I wanted to make one clarification of the freebie offered by me in the book that goes along with my tutorial.  It is the Scrap.Edge pictured below . Enjoy! If you're new to our site or digital scrapbooking, our free newsletter sign-up and blog feed are above right.
Have a great day! Michelle